Designed specifically for those who work from home, Samsung has announced a screen with a camera, speakers, and microphone that can be used for video calls and work without any other accessories.
Thanks to the 2-megapixel camera and infrared camera, the S4 monitor allows users to join conference calls or virtual events quickly, Samsung said, adding that the camera at the top of the display pops up when pressed right technology is created in a single gesture before calls.
The S4 monitor is Windows Hello certified to make logging in more straightforward, allowing users to unlock their computer in as little as 2 seconds. The system uses biometric sensors to scan users' faces, eliminating the need to enter a password to access devices, applications, and Websites running Windows 10 or soon Windows 11.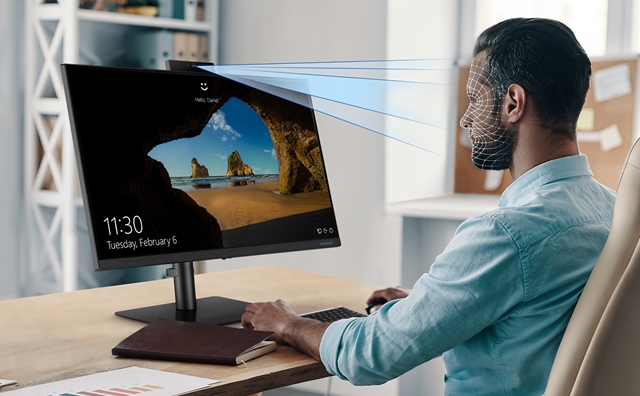 The 24-inch Samsung S4 Monitor has Full HD resolution and a 178-degree horizontal and vertical viewing angle. Thanks to the built-in webcam and speakers, more connectors are released – no need to plug in these external devices – leaving more space for other peripherals. The monitor also acts as a USB hub, so you can even connect additional devices simultaneously with a USB-connected laptop. (This unit has HDMI, DP, D-Sub, and Audio outputs.)
Two built-in 2 W stereo speakers are responsible for the sound.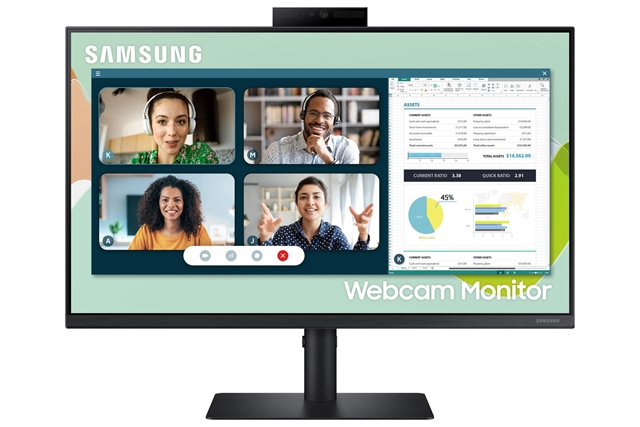 Ergonomics are aided by the fact that the monitor's height-adjustable stand can be tilted and rotated in two directions, allowing users to adjust the monitor's position easily. The eyes are protected by the manufacturer's flicker-free and low-blue light solutions.
According to Samsung, the S4 monitor will hit the market in September at 365.61 dollars.