Diablo Immortal is finally out
After roughly four long years of waiting, Diablo Immortal has finally appeared, which is available for Android and iOS systems as well as for PC, although computer players had to wait a little longer for the novelty. The truth is that it was possible to try the game yesterday as well. Those who pre-ordered it had the opportunity to taste the hellish struggles in the world of Asylum.
Diablo Immortal is a free, online-only title that supports cross-play – so players can play together regardless of platform, if you have an iPhone and your friend has an Android phone, that shouldn't be an obstacle – as well as cross-progression , which means that you can also continue your story and your character between different devices. You play the game on the computer, then you go to work and continue to crush demons on the phone a little more until you catch the bus – it's totally possible.
There are no big changes in terms of playable characters, the Necromancer, the Barbarian, the Wizard, the Monk, the Knight and the Demon Hunter are also available. In terms of the genre of the game, this time it's a hack and slash action role-playing game, the goal is to beat the kidneys of enemy monsters and collect loot, equipment and character development.
On phones and tablets, control is extremely simple, via the touch screen, the various menus are located on the sides, the moving joystick is on the left, and the skills are on the right. In principle, controller control is also supported, we haven't been able to test this yet, but we can also control the games with the Dual Sense and Series X controllers, if everything is correct the possibility is also given on a computer, although the primary input method there will obviously be the mouse, some with keyboard extra option.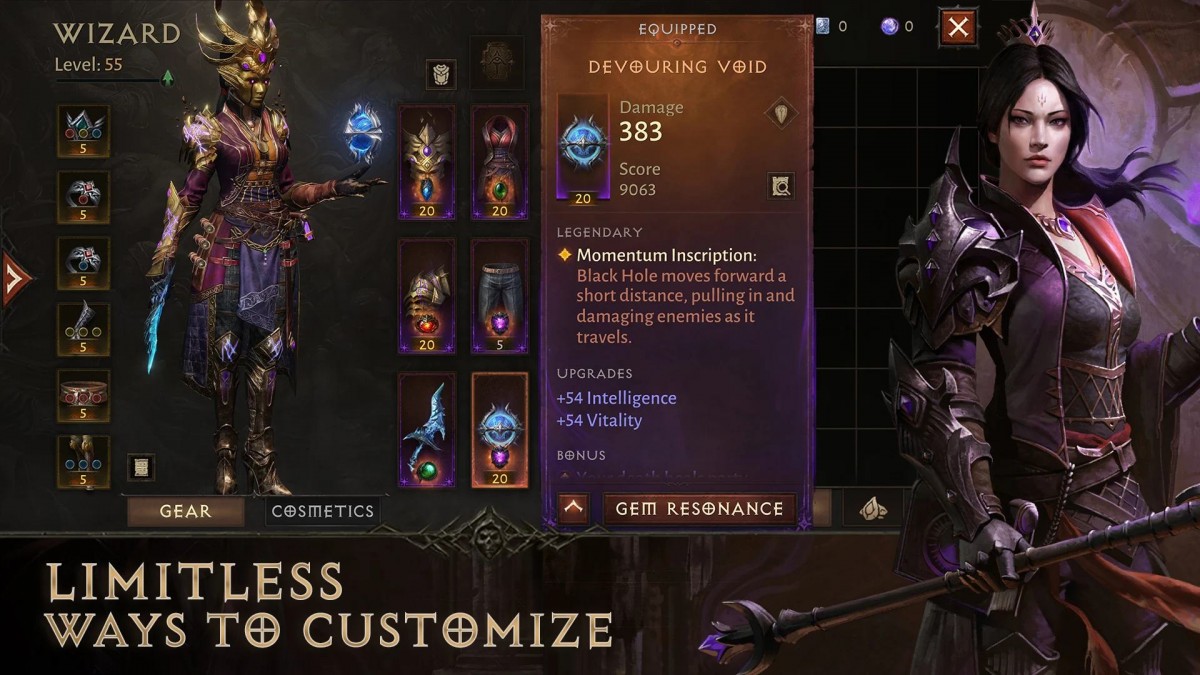 Basically, it's a Diablo III game experience, only on mobile, so we'll only be able to tell how pay-to-win Immortal will be when we've delved a little deeper into the novelty. Actually, after a quick trial, we have to say that maybe the huge hate the game received before its release, especially from the desktop and console camp, was a little unjustified, because Immortal seems like a particularly atmospheric and fun mobile title.
Source: GSMArena