Sony has announced more Playstation VR2 games
When the Playstation VR2 was first announced, they tried to make the platform attractive with titles such as Horizon Call Of The Mountain or No Man's Sky. After that, 11 more titles were announced, and now the list of incoming titles has increased with 13 more games.
It was mentioned earlier that Grand Turismo 7 is also coming to the virtual reality platform, which will support all game modes, including online multiplayer, with the exception of the split-screen mode, but the reason for this probably does not need to be explained. But we are interested in the new titles, and there are 13 of them. PlayStation VR2 is scheduled to be released on February 22nd, and the games being announced now will all launch by March.
Kayak VR: Mirage is more of an experience than a real game, during its run you will be able to visit a lot of beautiful places, paddling in a kayak, but you probably already guessed that based on the title. There will also be a competition mode if you want to spice things up a bit.
Among other things, the technological foundations will be provided by the Playstation VR2 HDR OLED displays, which will provide a resolution of 2000 x 2040 pixels per eye, an image refresh rate of 90/120 Hz, and a viewing angle of 110 degrees.
Basically, Before Your Eyes is also a kind of tech demo, the game can be classified in the puzzle genre, the title tries to make use of the technology that makes it possible to follow the eyes. By blinking, you can jump forward in time, seconds or even years. It looks interesting at first glance, but then we'll see how meaningful and entertaining it will be.
Several of the titles just announced started their careers on the first-generation Playstation VR, only now they are receiving an update that allows them to run on the new platform as well. Unfortunately, the new headset is unable to run older games, but this is such a typical Sony trick that we can't get our heads around it anymore.
So there will be Beat Saber on the new machine as well, but another rhythm game will also pay its respects, namely Synth Riders Remastered Edition, which – as the name suggests – tries to sweep us off our feet with an improved visual.
The survival-focused Song in Smoke is also coming. If you want to take down the big beasts, then this game will be for you, and if you knew and loved it from the previous generation, then it will be worth investing in it again. But it's good that you have to buy everything twice…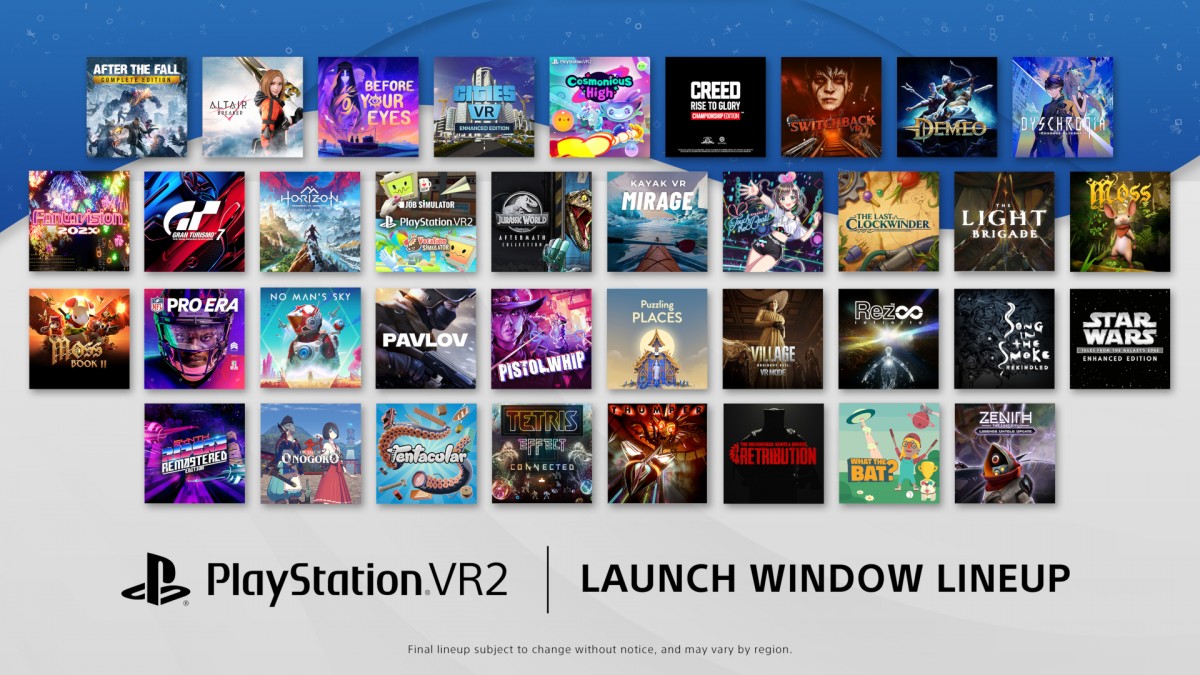 A total of thirty games will be waiting for users when the PlayStation VR2 is released, some will be completely new developments, and others will be visible ports of previous games. If you want to know more, you should by clicking this link find out!
Source: Playstation