Facebook allows users to toss the scene with augmented reality in both group video calls and Rooms.
Using augmented reality, it has long been possible to place various faces, masks, and other accessories in video calls on Facebook Messenger. Still, these can only be applied if two people are involved in the conversation. The company has now updated one on Messenger, so that will change in the future.
As its name suggests, with a feature called Group Effects, the technique can already be applied to group video calls. In Messenger, we can add 70 effects to the video, most of which are more fun, but some are also interactive for participants to play with.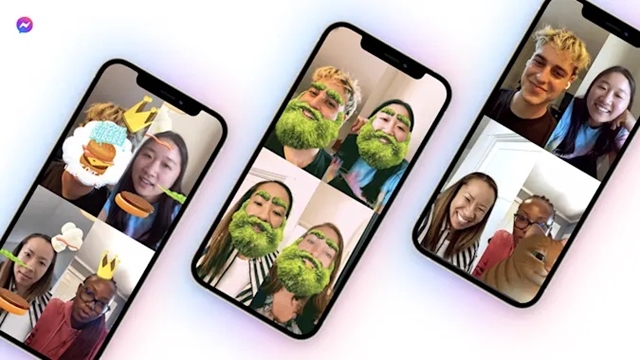 From today, Facebook has made the novelty available for messaging on Android devices and iPhones for calls and in Rooms. And the company promises that Instagram will receive it soon.
The question, of course, is whether the company that announces this will still be called Facebook because the company will soon be able to change its name.